Company ELVEZ d.o.o., is a manufacturer of specialized products for automotive industry, electrical and mechanical engineering, and white goods manufacturers.
Robotic systems are still mainly used in high volume (low agile) production. Small Medium Enterprises (SMEs) require small lotsize (highly agile) production that causes frequent reprogramming, reparameterization or adaption / changeover of the program carried out. The inflexibility of the robots coping with product variation as well as lack of programming skills in addition to inadequate programming tools (often very costly as far as robotic CAD/CAM solutions are concerned) are considered as major barriers for robot utilization – also for the implementation of a robotic system for connector assembly.
Human Robot Collaboration (HRC) may lower installation costs with cheaper robots and less required safety equipment.
Assembly of wire harnesses is a highly repetitive error prone undigitized unautomatized process so far. Millions of wires with crimped contacts have to be inserted in connectors and assembled in wire/cable harnesses per year. This task is highly repetitive. Process quality is unmeasured and undocumented so far. In order to be able to improve the competitiveness of wire harness production automation with robots of this process is highly beneficial.
Main goal of the project is to design a safety collaborative workcell with improved ergonomic features.
Analysis of workplace ergonomics was made according to RULA gave us a look at the worker loads during the production process. Based on this results we made changes in design of workplace and made some rpedictions for human loads during the production process where HRC in involved..
Results:
Left side of the body = -33%                             Right side of the body = -43%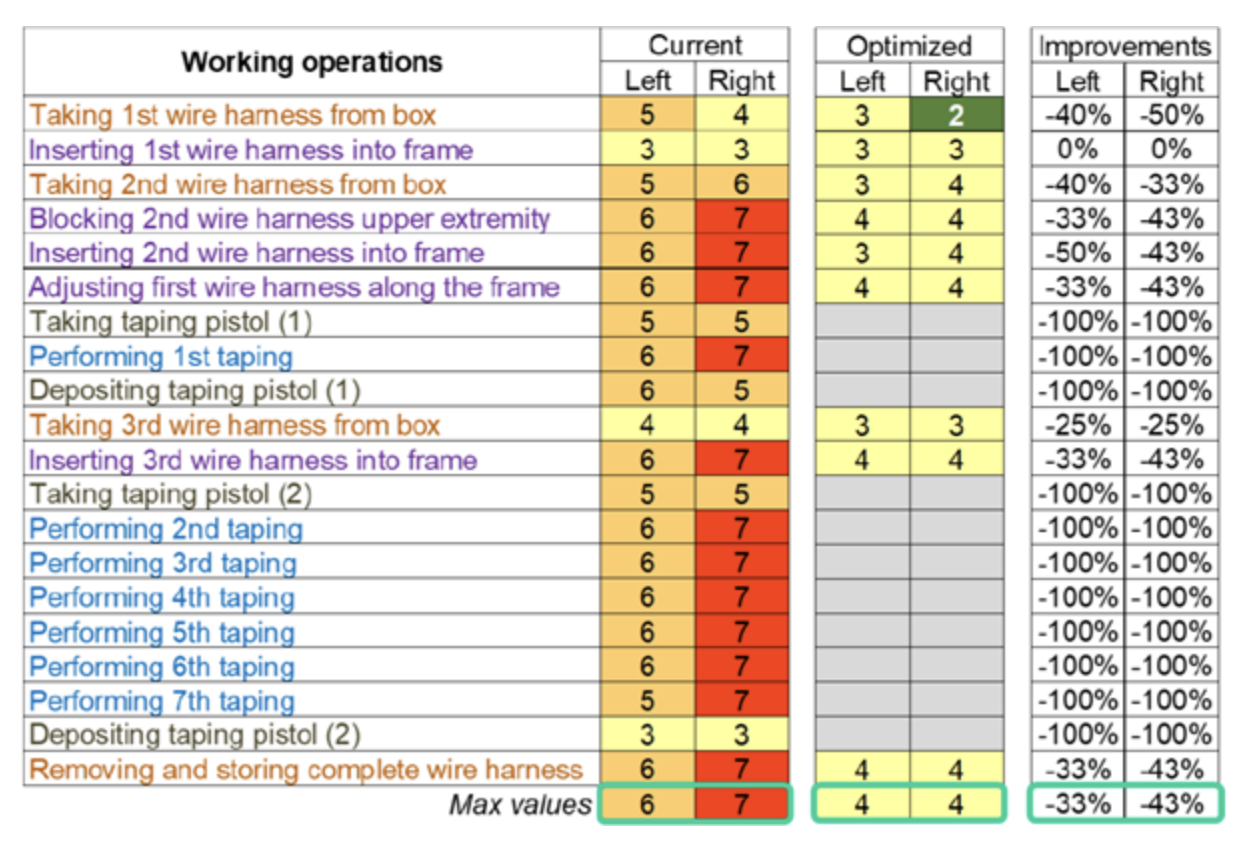 Written by ELVEZ