To demonstrate the effectiveness of the technologies developed in REMODEL, a comprehensive set of industrial manufacturing use cases involving DLOs manipulation is being implemented and studied.
Use case 1: Switchgear wiring – IEMA
This use case will deal with the cabling of a switchgear at IEMA factory. The scenario will be based on a dual-arm platform composed by two collaborative robots, which will be enhanced with an innovative user interface to support human operators.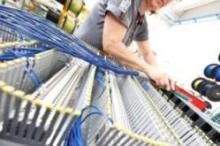 Use case 2: Wiring harnesses manufacturing – ELVEZ, ELIMCO
This second use case will investigate the collaborative wiring harness manufacturing at both ELIMCO and ELVEZ factories. In both cases, a dual-arm robot and human operators will work side by side in a collaborative environment, combining the operator actions with the dual-arm robot's in order to bring flexibility to the manufacturing process.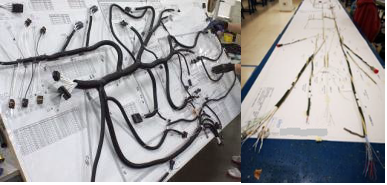 Use case 3: Wiring harness assembly -VWP
In this use case the robotic platform will be exploited to accelerate branches arrangement and the cockpit testing at VW training facility. This use case will evaluate the use of different robotic platforms as well as their placement in the continuous assembly line.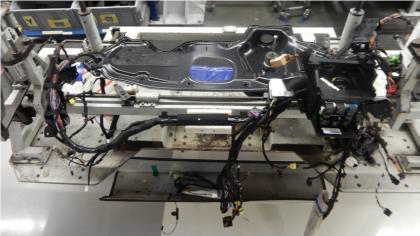 Use case 4: Hose packaging – ENKI
The fourth use case tackles the hose inspection process at ENKI. A dual-arm manipulator will be the basis of the scenario, which will put particular attention to safety requirements of the features of the production line of ENKI.