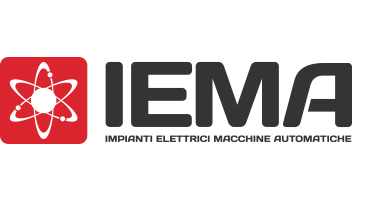 IEMA has been present in the industrial automation area since 1979, producing electrical and electronic systems for automatic machines, from the design to the production plant. Offered services are:
The study and planning of the electrical and/or pneumatic systems
Choice and buying of materials
Production of electrical switchgear following the required regulations
Study and assembling of switchgears, mounting of wiring on machine and testing of isolation resistance
Design and implementation of software
Testing of hardware and software and validation of the machine at customer's plant
Final testing at the customer's plant and after-sales assistance also by phone
Role
: End User
Contact Person
:
Maurizio Indovini
indovinim@iemasrl.com
Because of the increasingly short time requirements, IEMA is studying new approach and new technology to reduce time to market and, from the other side, to give a better product. For this reason in 2014 IEMA started a research project aiming at the implementation of a switchgear testing simulator following the "hardware in the loop" (HIL) model. This project, partially financed by Emilia-Romagna Region, is exploring a method to execute connection test of switchgear using a simulator. The result is a simulator and a set of appropriate programs to download on different PLCs to execute wiring and connection test.
Another area of investigation is related to the automation of the wiring process, looking for machines implementing job that actually are manually done. The first step in this direction was the acquisition of the first Kiesling Perforex in Italy: with this machine is possible to make holes to install devices on the switchgear panel starting from the layout inside the electrical drawing.
Along with this, IEMA together with with UNIBO and UCLV (before was SUN) participated to a research project named WIRES, exploring the automation of the wiring process in switchgear manufacturing, starting from machines that prepares wires of a complete machine.