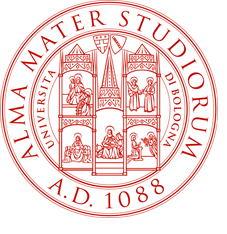 Founded in 1088, the Alma Mater Studiorum – Università di Bologna (UNIBO) is known as the oldest University of the western world. Nowadays, UNIBO still remains one of the most important institutions of higher education across Europe and the second largest university in Italy. UNIBO is organized in a multi-campus structure with 5 operating sites and, since 1998, also a permanent headquarters in Buenos Aires: 11 Schools, 32 Departments, 12 Research and Innovation Centers and more than 84.000 enrolled students.
Role
: Project Coordinator
Leader WP1
Contact People
:
Gianluca Palli (Project coordinator)
gianluca.palli@unibo.it
Rachele Del Monte (Project Manager)
rachele.delmonte4@unibo.it
UNIBO filed 37 new patent applications in 2015, of which 19 are new registrations, thereby giving rise to an active patent portfolio of over 200 patents related to more than 100 inventions. UNIBO set up or accredited 15 spin-off companies between 2013 and 2016 and can also count Almacube, as business incubator that managed 19 incubated companies in 2015.
UNIBO is very active both at National and European level in all the research areas. Activities related to competitive funding programs are supported by the Research and Competitive Funding Office, with more than 10-year experience and about 50 people assisting the research groups in the whole project lifecycle. The Office deals with the UNIBO strategic positioning at local, national and international level, through integrated networking and lobby activities in each specific research area, and supports the project proposals preparation and implementation. with technical, legal, financial and administrative expertise. The Office strictly cooperates with the Knowledge Transfer Office, for the Innovation Management expertise and the IP protection and exploitation, and the take up and commercialization of project results.
Thanks to its scientific excellence and a central Project Management support working closely, UNIBO has gained aconsiderable experience in International and European research projects, successfully participated in FP7: with 274projects funded in 2007-2013; (58 of them as coordinator) and 87,8ML Euros of funding, UNIBO is the second Italian university for the attractiveness of European funding for research, 37st in the European ranking of institutions of higher education.
In Horizon 2020, UNIBO is so far involved in 204 funded projects (52 as coordinator) with more than 83 ML Euros of funding.
UNIBO is also partner of the EIT Knowledge & Innovation Communities ("EIT DIGITAL", "Climate KIC", "EIT Raw Materials") and many of the most important EU initiatives related to the Horizon 2020 framework program (i.e. ETPs, EIPs, JPIs, etc). In particular, UNIBO is member of the European Factories of the Future Research Association – EFFRA and of EU Robotics AISBL.
UNIBO is involved in this project with the Department of Electrical, Electronic, and Information Engineering "Guglielmo Marconi" – DEI , located on two campus branches and consisting of about 120 scientists, whose research and education activities cover the following fields of Industrial and Information Engineering: Automation & Robotics, Bioengineering,  Electric Drives and Systems, Electrical and Electronic Measurements,  Electrical Engineering, Electromagnetic Fields, Electronics, Operations Research,  Telecommunications.
UNIBO has established experience in design and control of robot manipulators, robot with variable stiffness actuation, robotic hands and industrial gripper for challenging applications and hazardous environments. The research activity of the group is also focused on the development of real time hardware/software control architectures for robotic systems and automation.