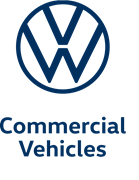 Volkswagen Poznań is a utility vehicle and components plant. The VW Caddy and VW Transporter have been produced in Poznań for more than 15 years. From there, the vehicles are distributed to markets throughout the world. Volkswagen Poznań is currently the largest employer in Greater Poland and one of the largest in the country. The company employs over 11,000 employees. In October 2016 a new plant for the Crafter in Białężyce next to Września was opened. In Poznań"s Wilda a foundry operates and supplies high quality aluminium components to many Volkswagen AG plants throughout the world. Last year employees of the company produced nearly 240,000 vehicles and 4.5 million casts. These are record achievements in the 25 years history of the enterprise.
Role:
End User
Contact People:
Pawel Lembicz
pawel.lembicz@vw-poznan.pl
Lukasz Kalota
lukasz.kalota@vw-poznan.pl
Grzegorz Mierzwiak
grzegorz.mierzwiak@vw-poznan.pl
Plant manufacturing Caddy and T, the company's headquarters. This is where the two popular light commercial vehicles – Caddy 4 and T6 – are made.
Every day, a total of 750 vehicles roll off the assembly lines in the Antoninek plant to reach customers across the world. To achieve this target, over one million parts from several hundred suppliers are delivered to the plant each day.
Recently, the long-anticipated expansion of the Volkswagen Poznań plant in Antoninek has begun. The construction works are performed in the eastern section from Smołdzinowska street. The project involves the construction of a welding shop with logistics facilities. The plant will be equipped with cutting-edge technological solutions. Investments related to the expansion of the factory will be worth over EUR 400 million over the coming years.
Volkswagen Strategy called "Together 2025" and all guidelines are listed below:
Vision
We are a global leading provider of sustainable mobility.
Mission
Our customers are delighted with adjusted mobility solutions.
We provide our customers with a portfolio of strong brands fulfilling various needs,
We take responsibility for the environment, safety and society,
We operate based on the principles of integrity; reliability, quality and passion constitute the foundations of our work.