In the late stages of a comprehensive project, REMODEL, ELVEZ, UNIBO, and UCLV forged a tightly-knit alliance, embarking on an ambitious mission to upgrade ELVEZ's labor-intensive wiring harness manufacturing. Over a span of 48 months, their concerted efforts resulted in the successful automation of a process marked by manual labor predominance, intricate quality assurance requirements, and a dire need for flexibility in production.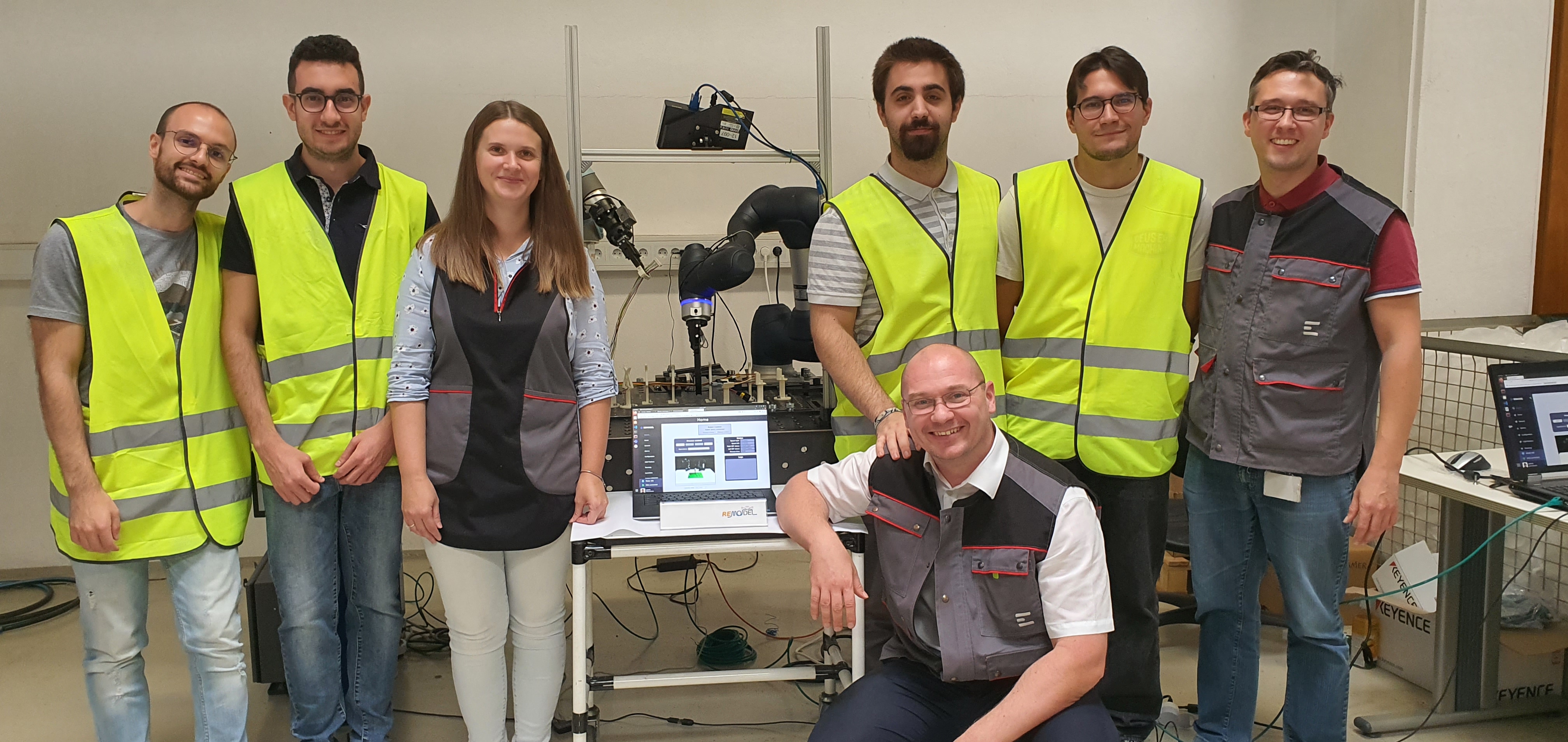 At the heart of this transformation lay ELVEZ's formidable array of equipment, including two 6-axis robots, 3D scanner, versatile grippers, cutting edge specially crafted haptic sensors, and precision spot taping guns. Together, this interdisciplinary team harnessed these cutting-edge technologies to realize ELVEZ's use case—a transformational endeavor known as Wiring Harnesses Manufacturing (UC2).
The wiring harness itself serves as a critical electrical assembly in vehicles, transmitting power and information across various systems. Its production involves precision wire cutting, stripping, connector fitting, assembly, and the addition of protective elements. Automating this intricate process not only enhances efficiency but also addresses the industry's need to rapidly respond to evolving market dynamics, all while maintaining quality standards.
This use case is emblematic of the industry's drive towards a more agile, automated future, ensuring that wiring harness manufacturing remains a cornerstone of automotive and aerospace sectors' success. ELVEZ's achievements in this endeavor serve as a beacon, illuminating the path for further advancements in automated production techniques.
Written by ELVEZ, UNIBO, UCLV